Discover the magic of Taxco, a Mexican Silver City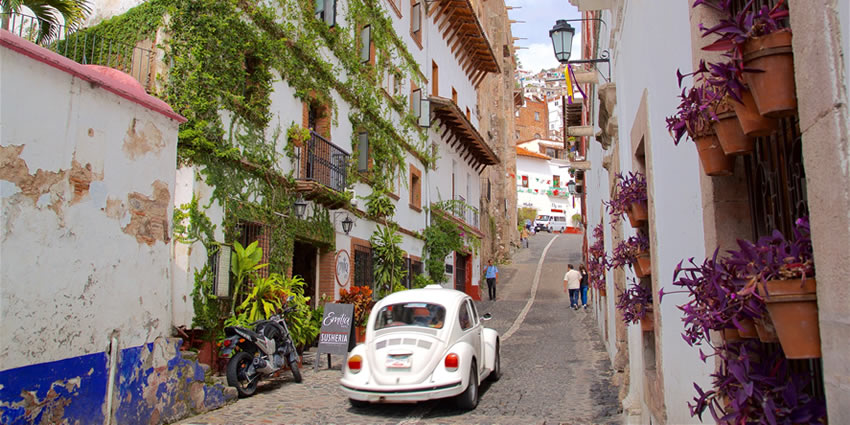 Taxco or Taxco de Alarcon is a small colonial city with a silver heritage. Taxco, situated in the picturesque state of Guerrero, is a charming colonial city well-known for its centuries-old legacy of silver production.
This small town nestled amidst majestic mountains offers a unique blend of history, architecture, culture, and natural beauty, making it an ideal destination for travelers seeking a one-of-a-kind experience.
A visit to Taxco should be on your travel itinerary.
The history of Taxco
Taxco, also known as "La Ciudad de Plata" (in Spanish means "The Silver City"). The city of Taxco was founded in the 16th century by Spanish conquerors who were searching for precious minerals.
This small colonial city soon became an important center for silver production, and its silver mines attracted a large number of artisans, who created exquisite silver pieces that are still renowned today.
Visit local museums to learn more about the region's history.
Architectural marvels of Taxco
Taxco's colonial architecture is one of its main attractions. The city has preserved its colonial charm and boasts many examples of Baroque and Spanish colonial architecture, such as the Santa Prisca Church and the Templo de San Sebastian.
The narrow, cobbled streets and colorful buildings are a feast for the eyes, and walking around the city is like stepping back in time. Taxco is a perfect place to take photos and capture memories that will last a lifetime.
Cultural treasures of Taxco
Taxco is a unique destination that has managed to preserve its cultural heritage and traditions. The city is home to many indigenous communities who still practice traditional crafts, such as pottery and weaving.
Visit local markets where artisans are more than happy to show their skills.
Taxco is also a great place to try Mexican dishes in local restaurants and street stalls.
The natural beauty of Taxco
Taxco is surrounded by stunning natural beauty, rolling hills, and lush forests. There are many hiking trails that lead to nearby waterfalls, such as the Cacahuamilpa Caves, which are a must-visit destination for nature lovers.
The views from the top of the hills are breathtaking, and you can see for miles in every direction. Taxco is an ideal destination for those who love to be surrounded by nature and appreciate the beauty of the outdoors.
Tourism in Taxco
Taxco is known for its rich history, stunning colonial architecture, traditional culture, and beautiful natural surroundings. The city has a unique charm, which combines the old and the new in a way that is both historic and modern.
Walk through the narrow cobbled streets, admire the colonial buildings, shop for traditional crafts and silver jewelry in the local markets, and explore the nearby natural wonders, such as the Cacahuamilpa Caves and the waterfalls.
Food lovers will enjoy trying the local cuisine, which is a mix of traditional Mexican dishes and contemporary cuisine.
There are plenty of hiking trails and scenic overlooks that offer stunning views of the surrounding mountains and forests.
Taxco is a destination that appeals to travelers who appreciate history, culture, nature, and unique travel experiences. Whether you're a first-time visitor or a seasoned traveler, Taxco is a destination that you won't want to miss.
Things to do in Taxco
Taxco is a charming colonial city in Mexico that offers a variety of activities and attractions for visitors.
Some of the top things to do in Taxco include:
Walk through the historic city center
Visit the Santa Prisca Church
Explore the Templo de San Sebastian
Visit the Taxco Silver Museum
Visit the local markets
Explore the Cacahuamilpa Caves
Take a scenic drive
These are just a few of the many things to do in Taxco, and visitors are sure to find many other unique and exciting activities and attractions in this charming colonial city and in its surroundings.
Taxco is a unique and charming city that combines history, architecture, culture, and natural beauty. This small town is a hidden gem that is well worth a visit, and it's easy to see why it's known as a Silver City.
Whether you're interested in history, architecture, culture, or nature, Taxco has something for everyone. So why not add this destination to your travel list and discover the magic of Taxco de Alarcon for yourself?
Use these tags to read more related posts and reviews:
---
Let us know if this article was useful for you